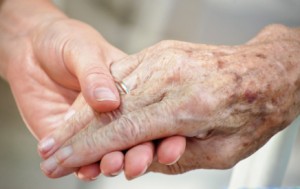 A person who sponsors an addict is essentially there for them when they encounter problems in their recovery. When an addict is in rehab for their addiction, they are protected from their addiction around the clock. The walls of the rehab as well as the rehab staff make the environment controlled and safe from objects of addiction. However, when an addict re-enters the world and they encounter triggers that put them in danger of relapsing, they are in critical need of a support system to turn to for encouragement. Those who volunteer as sponsors to recovering addicts make themselves selflessly available to the addict in moments of need around a predetermined schedule.
A majority of the time a sponsor gives to the recovering addict is over the phone. A recovering addict can encounter a trigger anytime day or night. If they relapse, they are putting themselves in danger. Not every relapse is a crisis. Some people pick up and start again on their recovery the following day. However, some people binge to an extreme and put their health, or even their life, in jeopardy. A sponsor being available to them to encourage them to follow the lessons of their recovery can make all the difference. Sometimes, it can even mean the difference between life and death.
At other times, a meeting between a recovering addict and a sponsor may take place in person. These meetings are usually scheduled in advance and are a planned part of the recovering addict's ongoing aftercare treatment. Some organizations that provide sponsors have the sponsor keep a log of the recovering addict's progress, which is often collected at these in person meetings. And lastly, written communication is another means of recovering addicts and their sponsors keeping in touch. E-mails and written letters are sometimes exchanged in non-critical situations, or when a recovering addict is growing in independence in their recovery. Sponsors cannot save a recovering addict from relapsing. Ultimately that responsibility is on the recovering addict themselves. They can, however, fill a critical role in the recovering addict's lives as their support system and encourager.